Free Download of The Scriptures, the King James Vesion of the Bible and several reference and study books.
On Google Chrome Go to www.theword.net click on Download Now. A pop up will ask if
Are you sure you want to download theword-setup-en.exe? Click save. You will then see theword-setup-en(1).exe, click on it to install The Word. Follow the on screen instructions to install TheWord into your computer.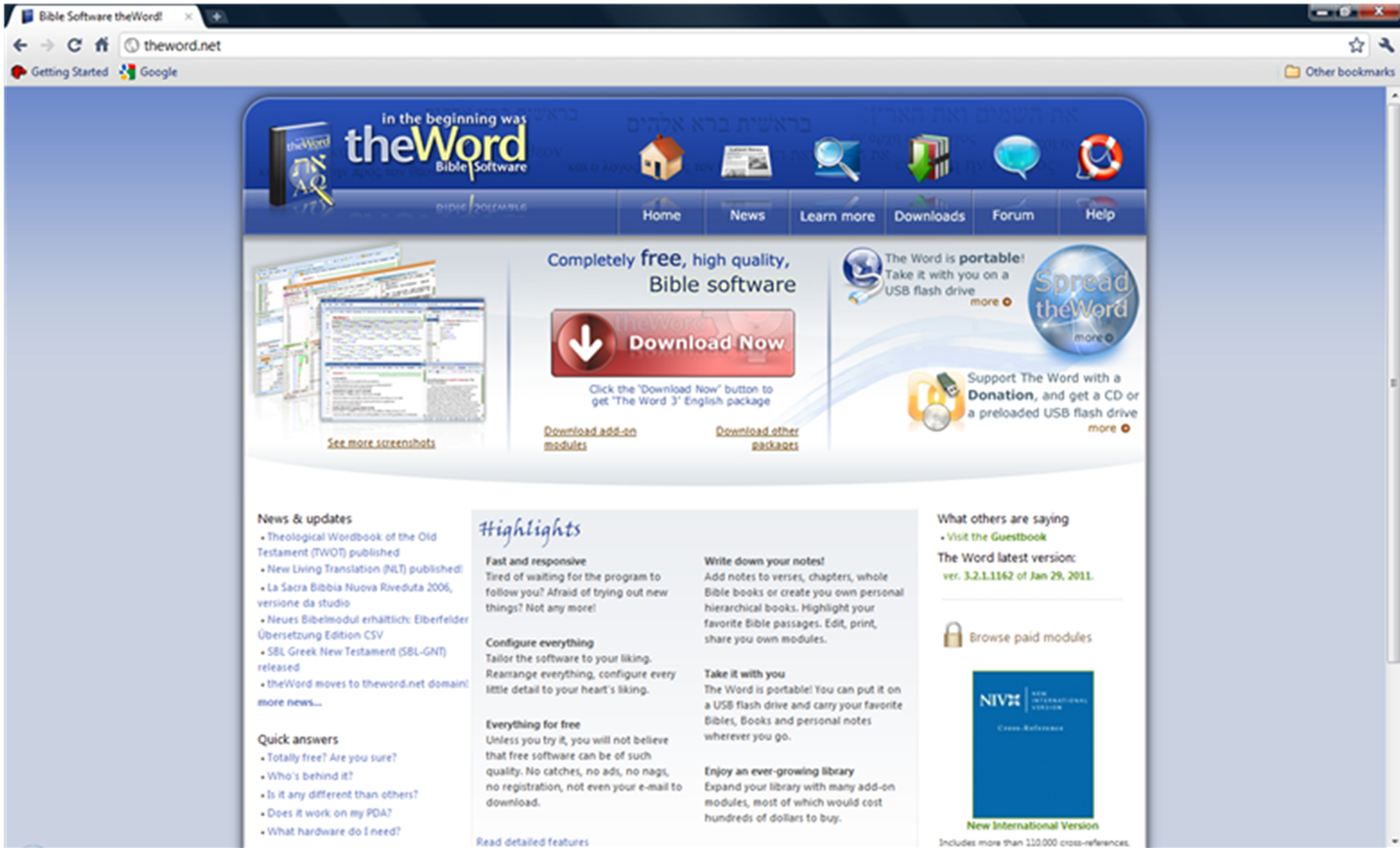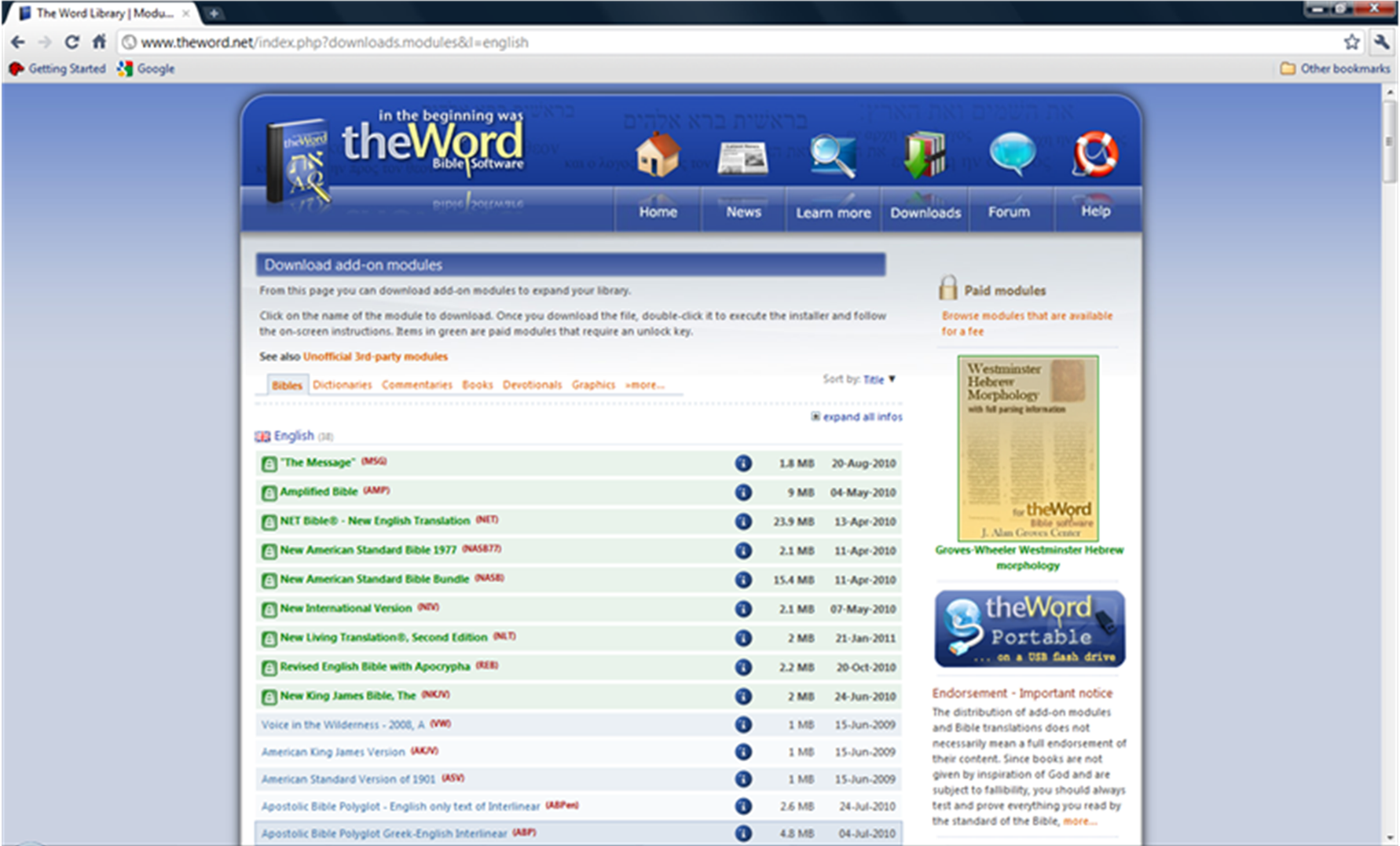 Click on Downloads, then in the drop down sub menu, click on Module Library. Scroll down to Scriptures (ISR) 1998 with Footnotes, The (TS98) Click on it and follow the download instructions on the browser to install the Scriptures version into The Word program.
<!xml:namespace prefix = v /><!xml:namespace prefix = v /><!xml:namespace prefix = v /><!xml:namespace prefix = v /><!xml:namespace prefix = v /><!xml:namespace prefix = v /><!xml:namespace prefix = v />
<!xml:namespace prefix = o /><!xml:namespace prefix = o /><!xml:namespace prefix = o /><!xml:namespace prefix = o /><!xml:namespace prefix = o /><!xml:namespace prefix = o /><!xml:namespace prefix = o />